Disclosure: Some posts contain affiliate links, which earn us a commission if you make a purchase through them. Positive Fishing © participates in various affiliate networks including the Amazon Services LLC Associates Program.


Fishermen everywhere love to be out in nature, surrounded by birdsong and fishing, to the soothing sound of water lapping over rocks.
With four seas surrounding Turkey and numerous rivers and lakes, Turkey is calling your name.
This beautiful country offers an escape from reality that's hard to find anywhere else. There are rivers, lakes, and seas full of fish just waiting to be caught – something that's sure to excite any angler.
Today, we'll share the insider scoop to help you plan your trip to Turkey for your next big catch.
Fantastic fishing awaits! It's only a matter of time before you experience that indescribable high of hook-setting something wild.
In this article, we'll cover everything about fishing in Turkey:
What are the top fish to catch in Turkey 
Learn where the best places to fish 
We'll tell you where they are and how to catch them.
Top Fish To Catch In Turkey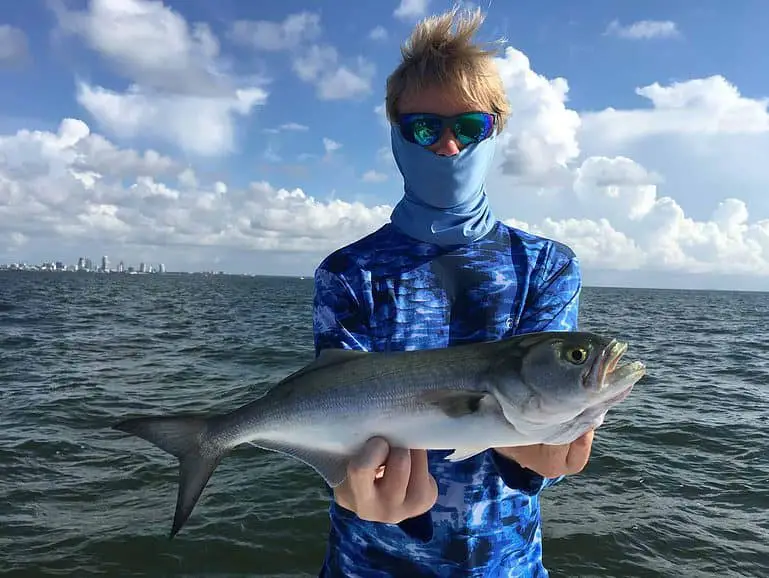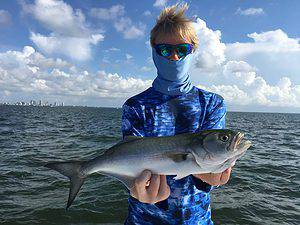 Fish in Turkish waters are as diverse as the landscape. You can expect to find bass, bream, catfish, trout, carp, bluefish, perch, mackerel, sea bass, and pike, to name a few. 
Also, there is abundant big game fish, such as tuna, swordfish, and marlin. Mentally prepare yourself – and your forearms – to square off against these Turkish maritime beasts!
Best Freshwater Fish To Catch In Turkey?
One of the most popular types of fishing in Turkey is freshwater fishing. These fish can be caught in rivers and lakes all over the country:
Catfish
Carp
Trout
Perch
Pike
Best Saltwater Fish To Catch In Turkey?
There is ample offshore and inshore saltwater fishing if you're looking for a bigger challenge. The Mediterranean and Aegean seas are home to some of the biggest fish in the world, and you're sure to catch a monster if you head out on one of these trips.
Tuna
Bluefish
Mackerel
Swordfish
Marlin
Sea bass
Bonito
Sea Bream
Where To Go Fishing In Turkey?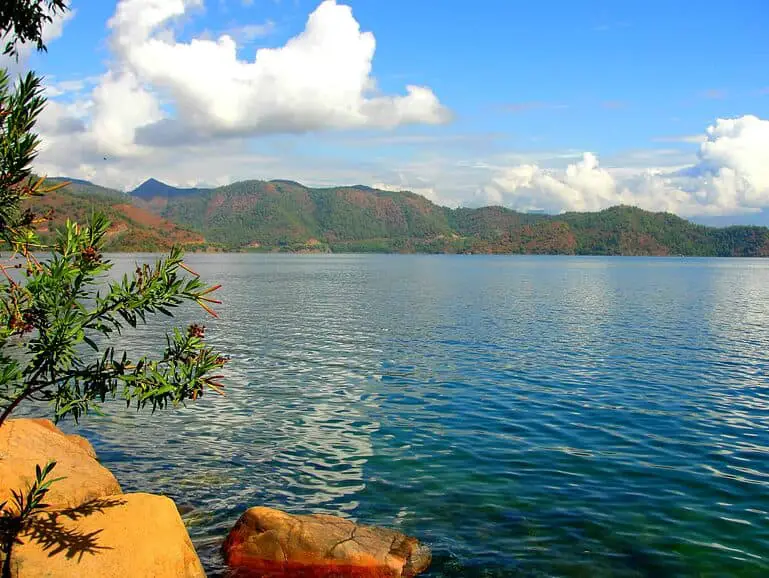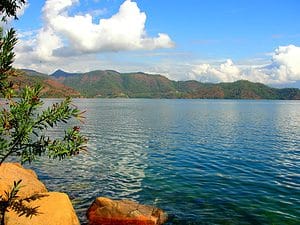 The waters in Turkey will make you feel alive again. There's a unique spot just waiting to be explored, and we'll help you find it.
Leave the hot city behind for a few days and head out into nature or onto a boat where you can let the worries of the world melt away.
These are some of the best places to fish in Turkey:
Carp Fishing In Koycegiz Lake
Koycegiz lake near Dalyan has some very big carp. It is popular for many European anglers to go there for fishing holidays in the summer months.
Many anglers aim to fish for Common Carp in this naturally protected lake. The reported number of carp is more than over sixty thousand! Over the past few years, the authorities have released an additional 180.000 small carp into the Lake of Koycegiz.
The lake holds plenty of common carp up to 120 lbs! But also holds Wels Catfish, Flathead Grey Mullet, European Eel, Gilthead Sea Bream, Sea Bass, Fresh Water Tilapia, and Dwarf Goby.
You can fish from a boat or the bank. There are multiple fishing areas around the huge lake to choose from.
An angler who plans to catch fish for non-commercial purposes with small-scale fishing gear does not require a fishing license; however, please ensure that you only fish in the allowed areas.
Fishing The Bosphorus
One of the most famous places in the world to go fishing is the Bosphorus Strait. This narrow stretch of water connects the Black Sea to the Marmara Sea and is home to various fish. You can find saltwater and freshwater fish here and big game fish like tuna and marlin.
This is a great place to go if you're looking for a challenge, but be prepared for some crowds – the Bosphorus is one of Turkey's most popular fishing spots!
Sitting between Europe and Asia, this is one of the best places to drop your line if you're looking for bluefish.
Fishing here never gets old – and neither does that feeling we all love. There's something special – primal even – about outwitting a fish, bringing it on the boat, and then getting to eat your catch.
Fishing In The Marmara Sea
You may find yourself waking at the crack of dawn, lacing up your boots, and throwing your gear on your back, ready to hit the Marmara Sea. Early in the morning, you will see the horizon dotted with boats while you breathe salt-laden air.
Located east of the Bosphorus Strait, the Marmara Sea is one of Turkey's largest seas. Known as "The Black Sea's Garden," its nutrient-rich waters span an area of 7,200 square kilometers and offer anglers the chance to fish for mackerel, red mullet, sea bass, grouper, bonito tuna, and the Marmara perch. 
Fishing The Mediterranean Sea
The Mediterranean Sea is a vast, open body of water with few natural boundaries but plenty of fish. The surrounding coasts are rich in fishing villages, each home to its unique cuisine and culture. It's not as deep as the Atlantic but has just as much allure.
The Mediterranean Sea is home to tuna, swordfish, marlin, barracuda, amberjack, and red mullet. There are also abundant sea bass, mackerel, grouper, and bonito.
 The sea bass is known to have quite an attitude – the kind where if you don't strike into your bites quick enough – they'll spit whatever bait you are using straight back out. They don't mess around!
Fishing The Black Sea
You can't find more heart-pounding, adrenaline-pumping, on the edge of your seat fishing than on the Black Sea. These are some of the most dangerous waters on Earth to fish in for many reasons.
The Black Sea is home to many different fish species, including those that live in both salt and freshwater.
Perhaps the most famous is the Black Sea Bass. This is a particularly sought-after fish because it's both hardy and delicious. It can be found in the Black Sea, Aegean, and Mediterranean Seas.
Black sea salmon and brown trout are especially prevalent Black Sea, where they make their home in the many tributaries that flow into it. Both fish are a popular target for anglers because they fight fiercely and provide a great meal.
Fishing At Abant Gölü – Abant Lake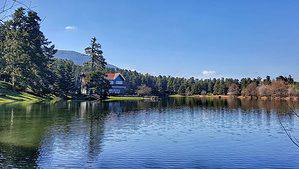 Abant Lake is a very popular vacation destination and a very scenic area. The 316-acre freshwater lake is inside the 2,800-acre Abant Nature Park and was formed by a landslide.
The lake sits at an altitude of 1,328 m (4,357 ft), is easily accessible by car, and is located 32 km (20 mi) from the city of Bolu. Istanbul and Ankara are a three-hour car ride away.
Lake Abant is a natural lake inside one of Turkey's greenest and most largely forested areas.
The lake has a breed of endemic trout called the Abant trout, which is a subspecies of brown trout. 
Turkey's first fish hatchery is here to help sustain the well-known Abant trout. Anglers, both local and foreign, target these trout. 
When To Go On A Fishing Vacation In Turkey
To get a feel for local life and culture in this picturesque country, you should travel from September to December – the primary fishing season. Bluefin tuna can be caught in December and January in the Marmara Sea.
The main fishing season in the Strait of Istanbul or the Bosphorus is September to December. Bonito, bluefish, and bluefin tuna are always in abundance.
Tourists are encouraged to fish from a boat or from shoreline spots where you can prepare and cook your own catch; there's no better way of experiencing what life here entails other than trying it yourself! 
Fishing is illegal during breeding seasons in some areas, but not all types of fish are subject to these restrictions. The ban generally lasts from 1st April to 1st September.
These restrictions can be subject to change, so it's recommended that you speak to local operators before you book your travel.
Best Methods To Catch Fish In Turkey
Fishing is an extremely popular sport in Turkey. You'll find many of the fishing methods used in this country are traditional and often draw on ancient techniques that date back to when the first people started catching fish for food.
The most common types of fishing in Turkey are:
• Trolling
• Deep Sea Fishing
• Fly Fishing for trout
• Freshwater Bottom for carp and catfish
How To Book Your Vacation Fishing Trip To Turkey
If you're interested in a fishing trip to Turkey, all that stands between your adventure to this beautiful country is booking one of my recommended trips below! These fishing excursions will take care of everything to ensure an unforgettable experience.
Lake Abant has only a few hotels nearby and a couple of campgrounds along the shoreline. The best hotel is the 5-star Taksim International Abant Köşk, which overlooks the lake and has beautiful scenery, and is right next to the best fishing areas.
For a family fishing trip, I recommend excursion mania. They have a great family half-day trip from Side. Side is a city on the southern Mediterranean coast of Turkey.
Captain Ozay's Sport Fishing in Oludeniz Fethiye offers a fishing trip for swordfish and other activities also for families.
Turkey's Fishing Regulations
It is illegal to fish in Turkey without a license. Fishing permits are not required in certain areas and depend on what you're fishing and where, but it's always advisable to ask (and be sure).
For more details on the Turkey fishing license requirements, check out the website Angloinfo fishing in Turkey.
Final Thoughts
Thanks so much for reading my article on fishing in Turkey. Fishing is a passion, and I have the opportunity to share it with others. I've been to Turkey many times and always make time for fishing.
I hope you are looking forward to experiencing all that Turkey offers: a place where fish-laden water stretches before you like a banquet table of endless adventure.
You can find more in-depth and informative articles on many fishing vacation countries worldwide here!
Latest posts by Steve Fitzjohn
(see all)