Whether you're a carp angler, or you target any other fish during the night you will need a good quality...
Whether you're night fishing or getting to the water early, a headlamp is an essential item for your fishing arsenal....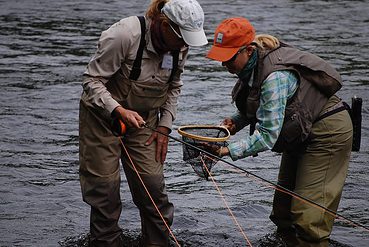 As more women join the sport of fishing, especially fly fishing, the traditional wader manufacturers are beginning to create waders...
When it comes to winter fishing, most anglers spend time worrying about equipment and location and forget about the right...
Having the ideal fishing pants for any weather is vital; in the summertime, I just wear shorts whenever possible, but...